So I have been busy building a few necks. Two from maple and one from Acasia Melanoxylon (Blackwood). All from timber I milled myself. Here an overdose of photos of the process:
Here the Blackwood in its raw state.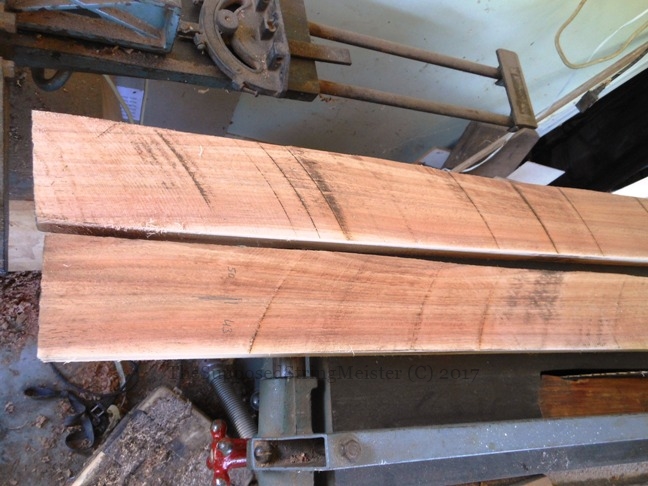 Here the maple in its raw state.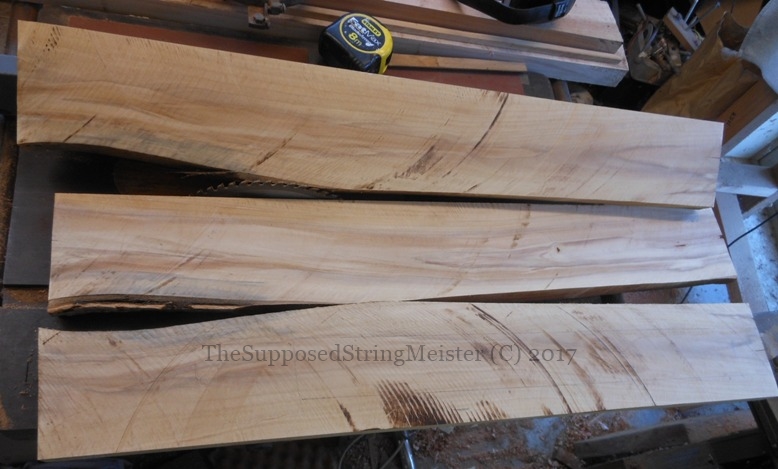 I cut the Blackwood plank in half and then glued them back together with the grain in opposite direction.

Then cutting the headstock bit off with a neck angle of 11 degrees.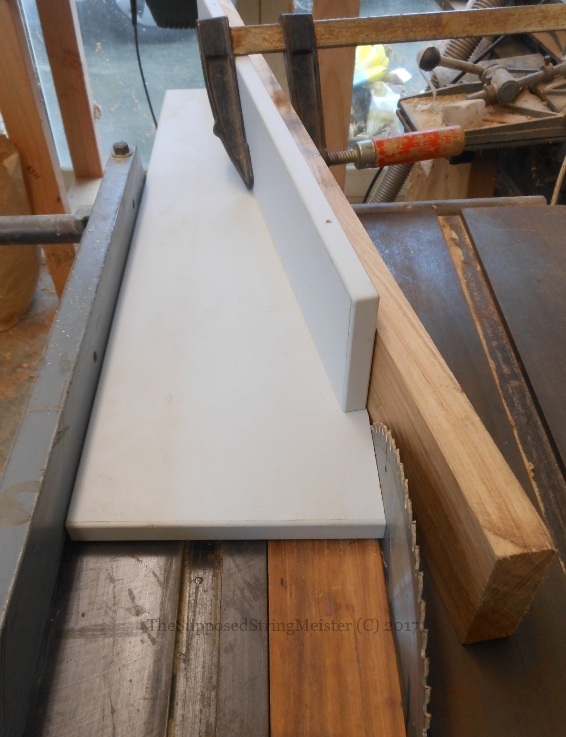 Gluing the headstock bit on.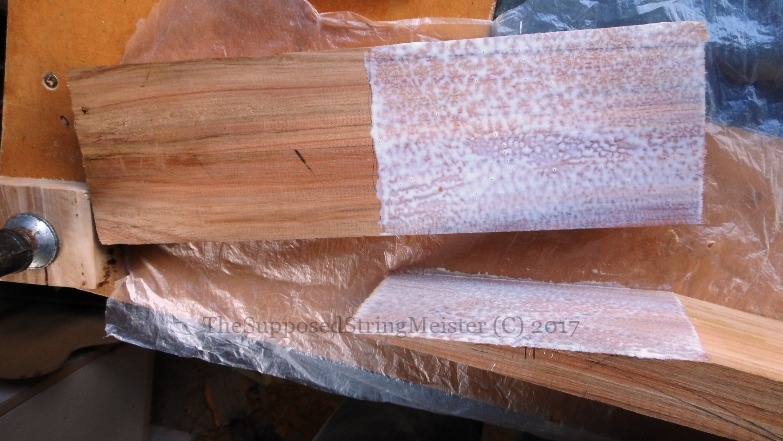 I now have three (timber) 'necks'.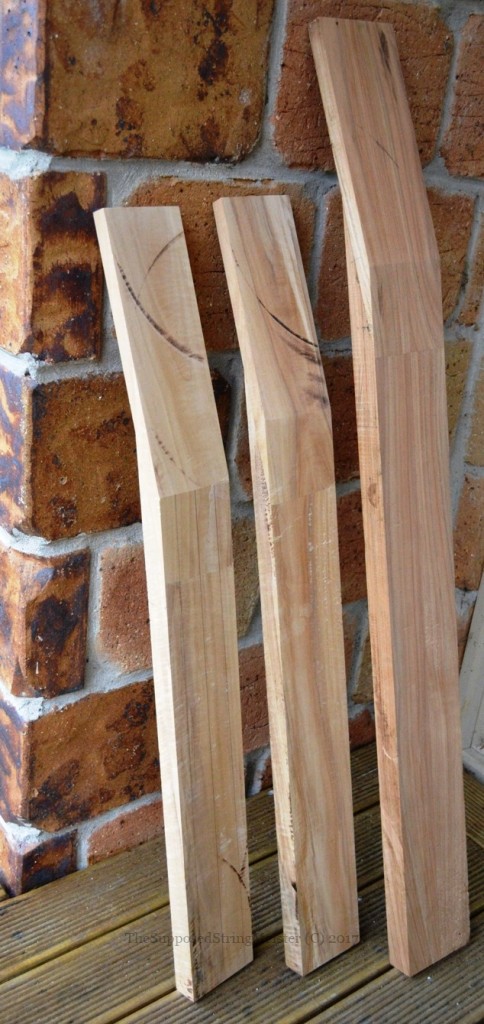 Ebony fretboard looks nice IMO...