The Gretsch 6120 DSW comes with a standard brass nut. Sadly enough the nut on this guitar was 'buggered'. Some DIY selver must have a had a go at with a chainsaw or so judging by the look of the string slots. The effect was that the guitar just did not stay in tune.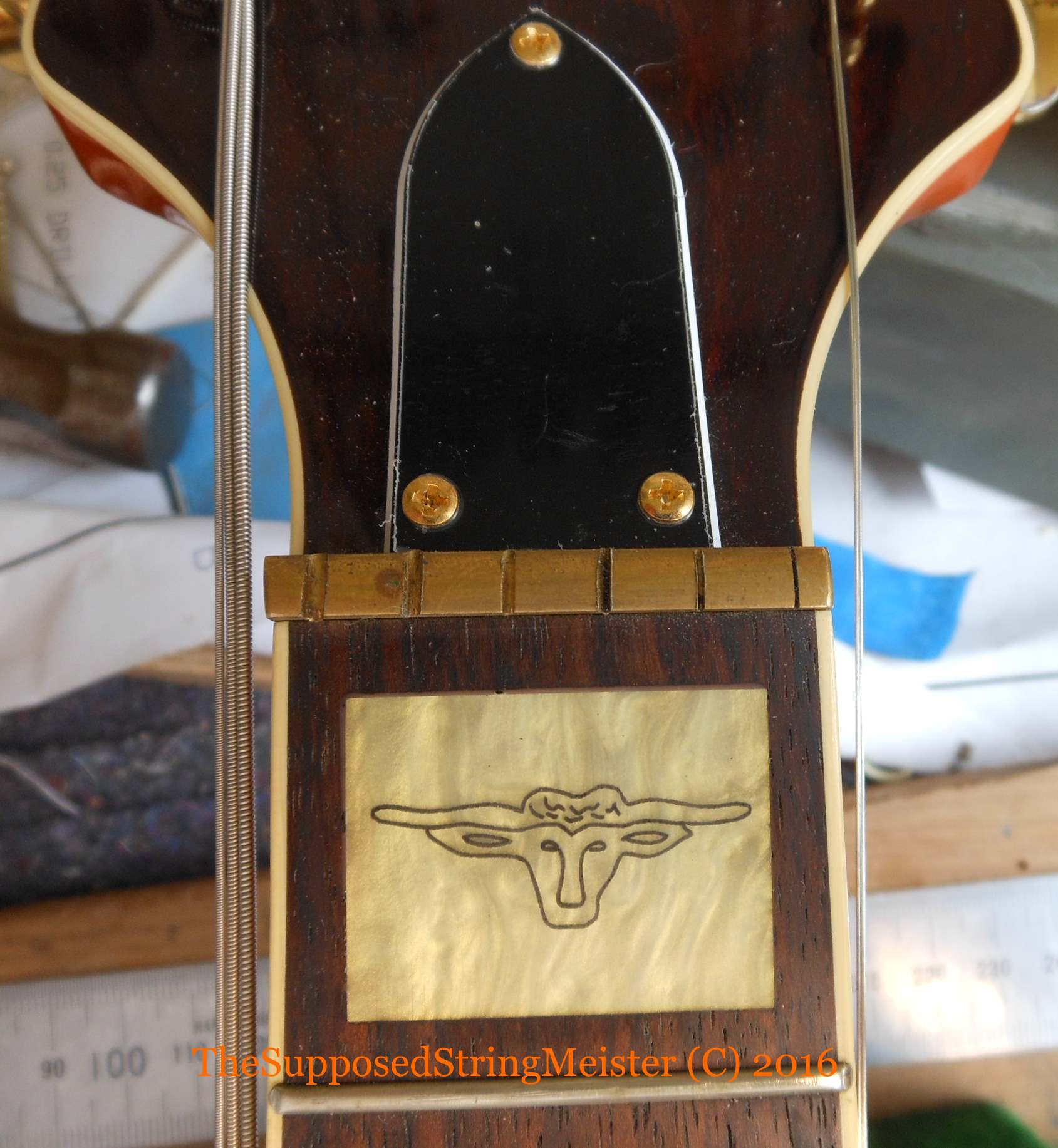 Starting with a Pack and Save bit of cow bone, properly 'defatted', I cut out a rough shape that is slightly bigger than the original brass nut.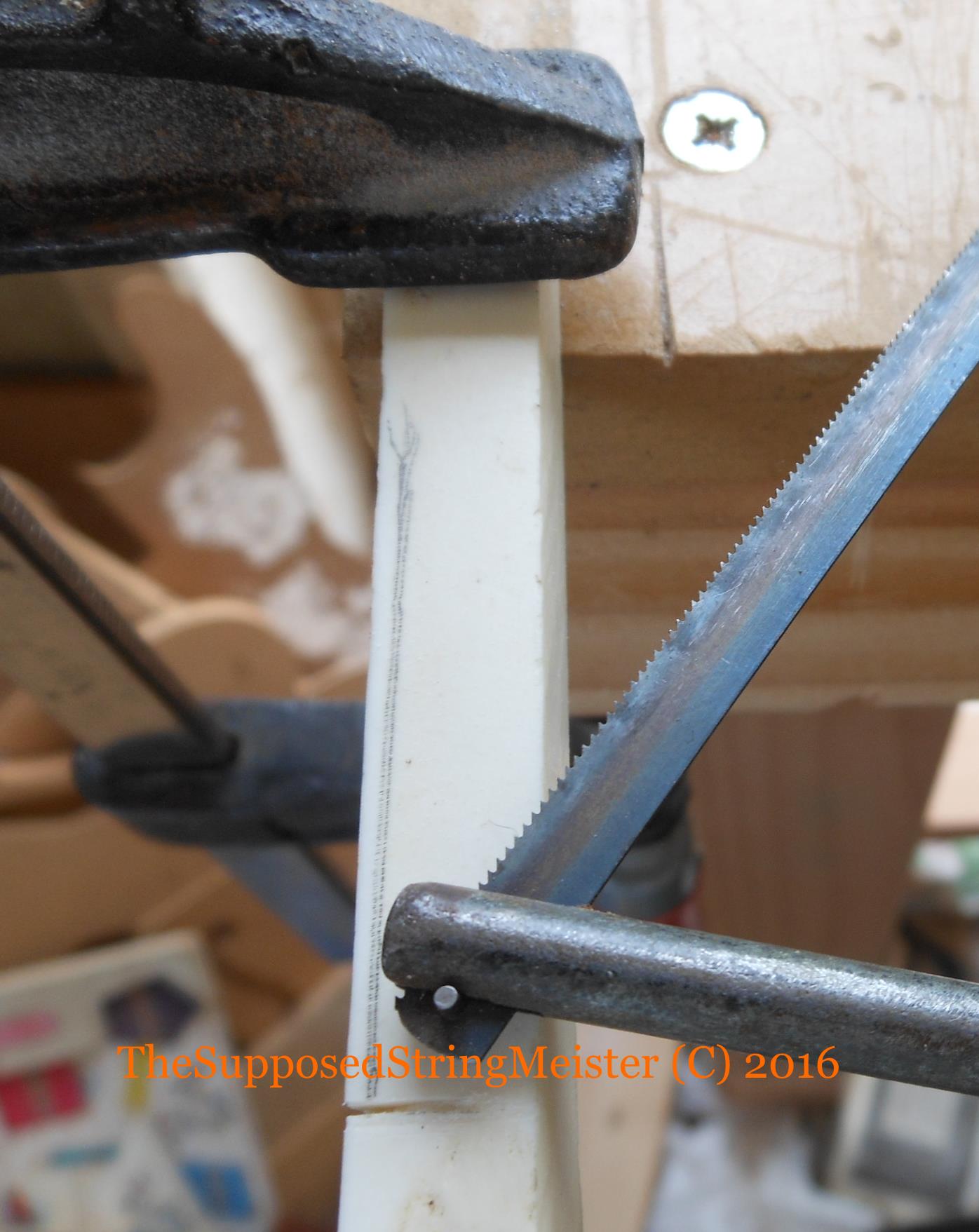 Second cut with the hacksaw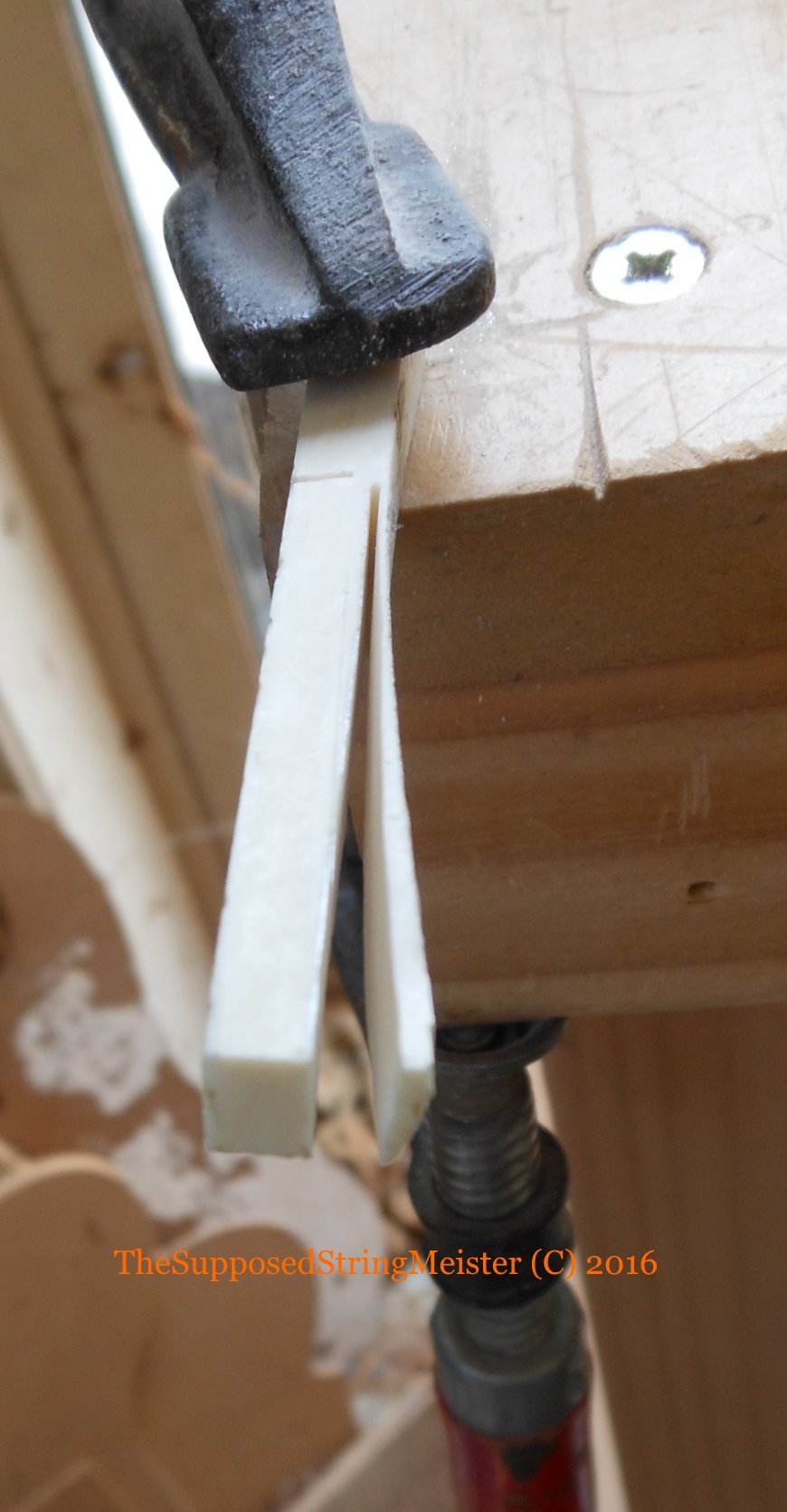 Now I have a rough blank...
Sanding it down to the right thickness so it fits 'tightly' in the existing nut space...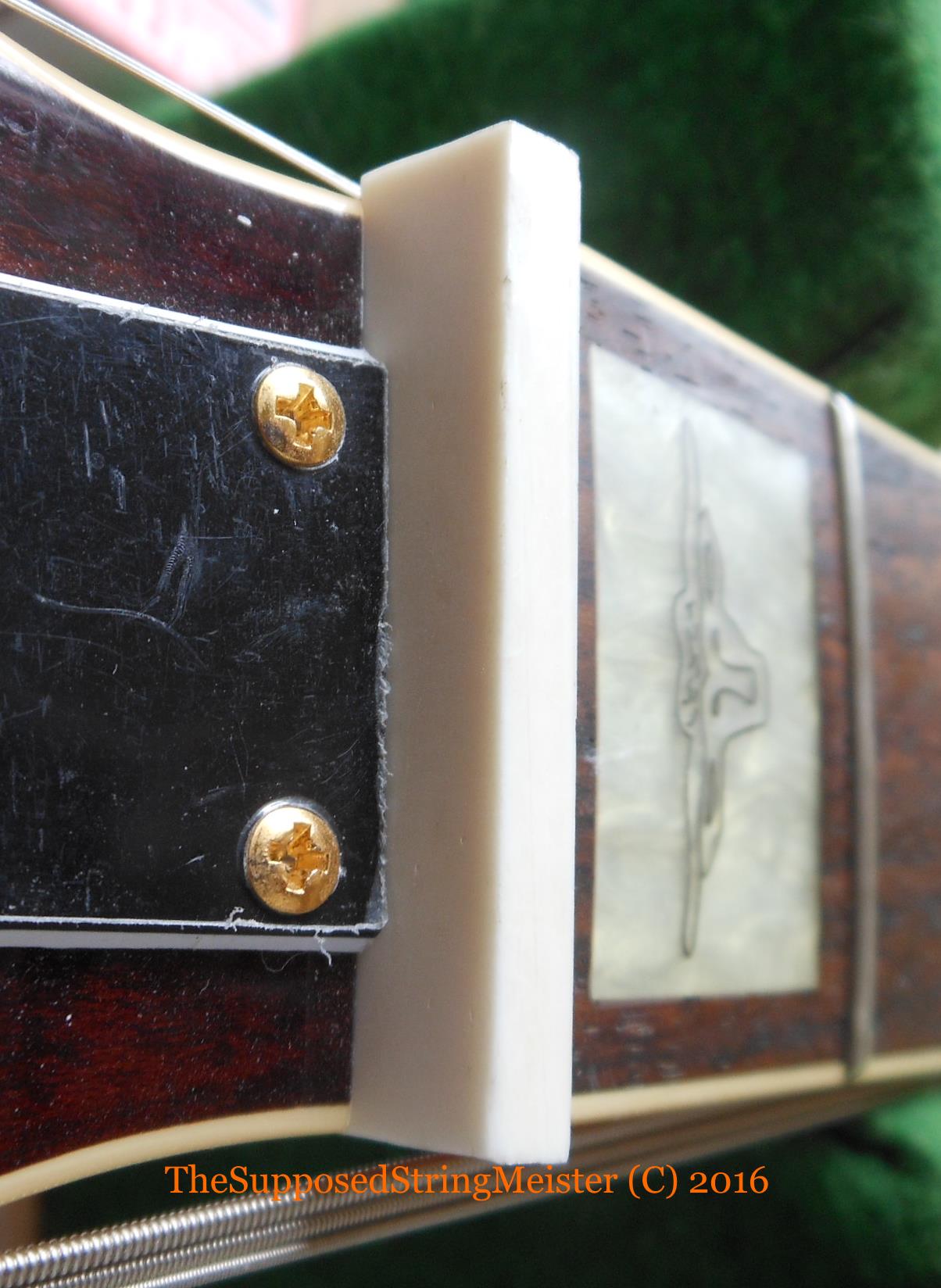 Filing and sanding it into final shape. Putting a pencil marker on it which follows the curve of the fretboard. This will tell me how much I need to sand off the nut bottom to achieve the action I want.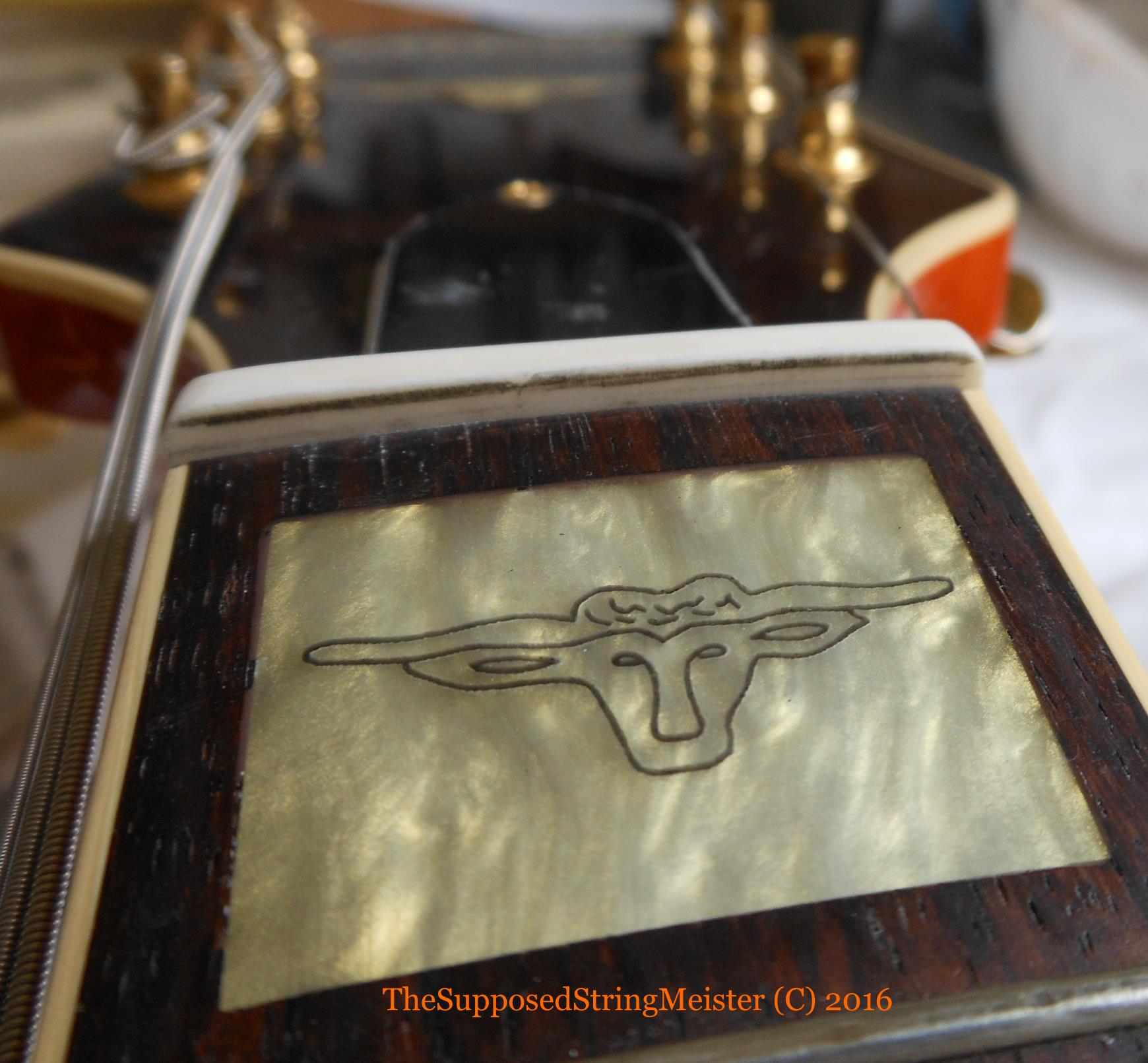 Cutting the string slots. I don't have a sophisticated set of Stewmac files. I use my own secret weapons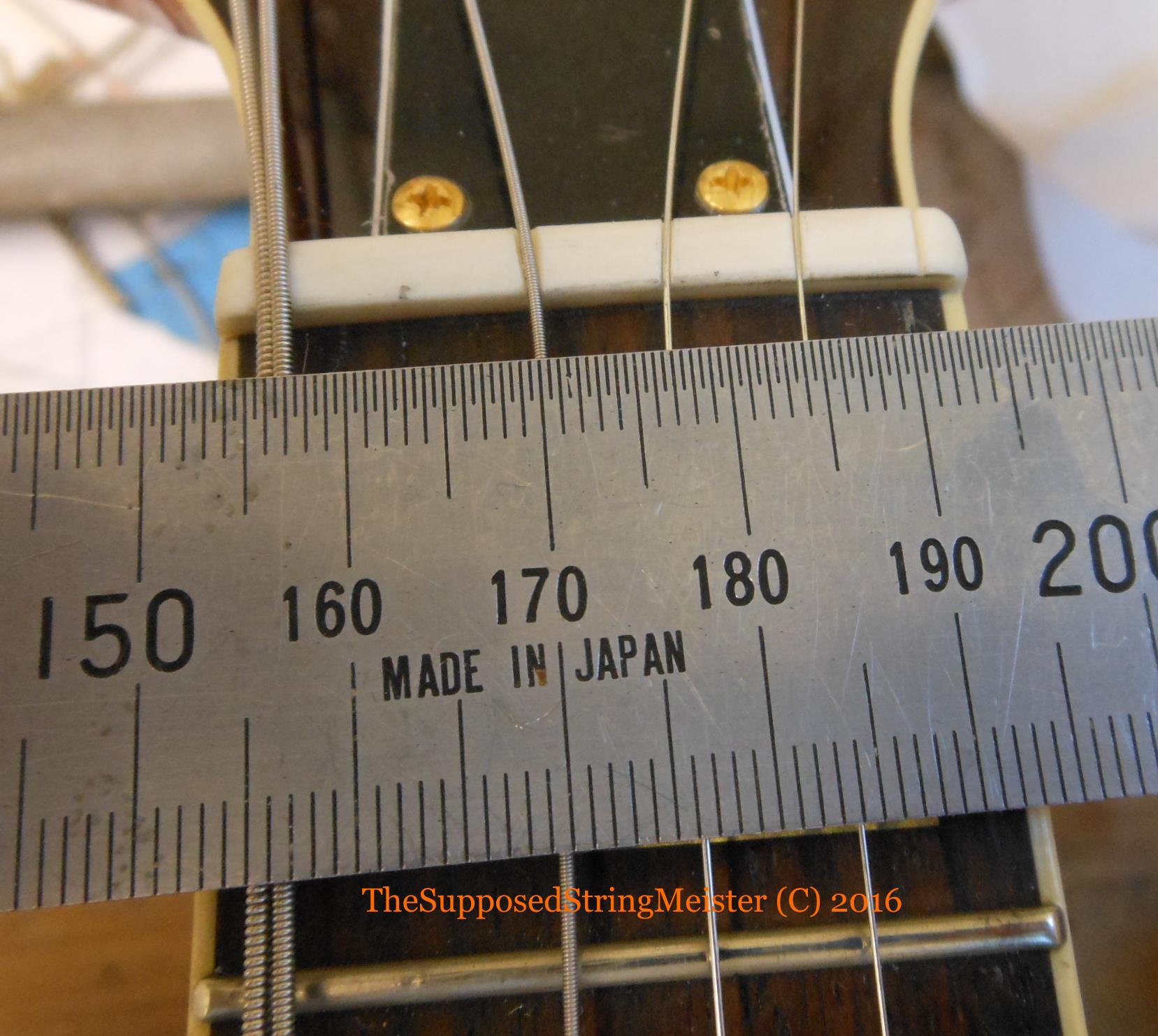 And here a nice new bone nut with my preferred string spacing and action. No more tuning issues. Happy as Larry.