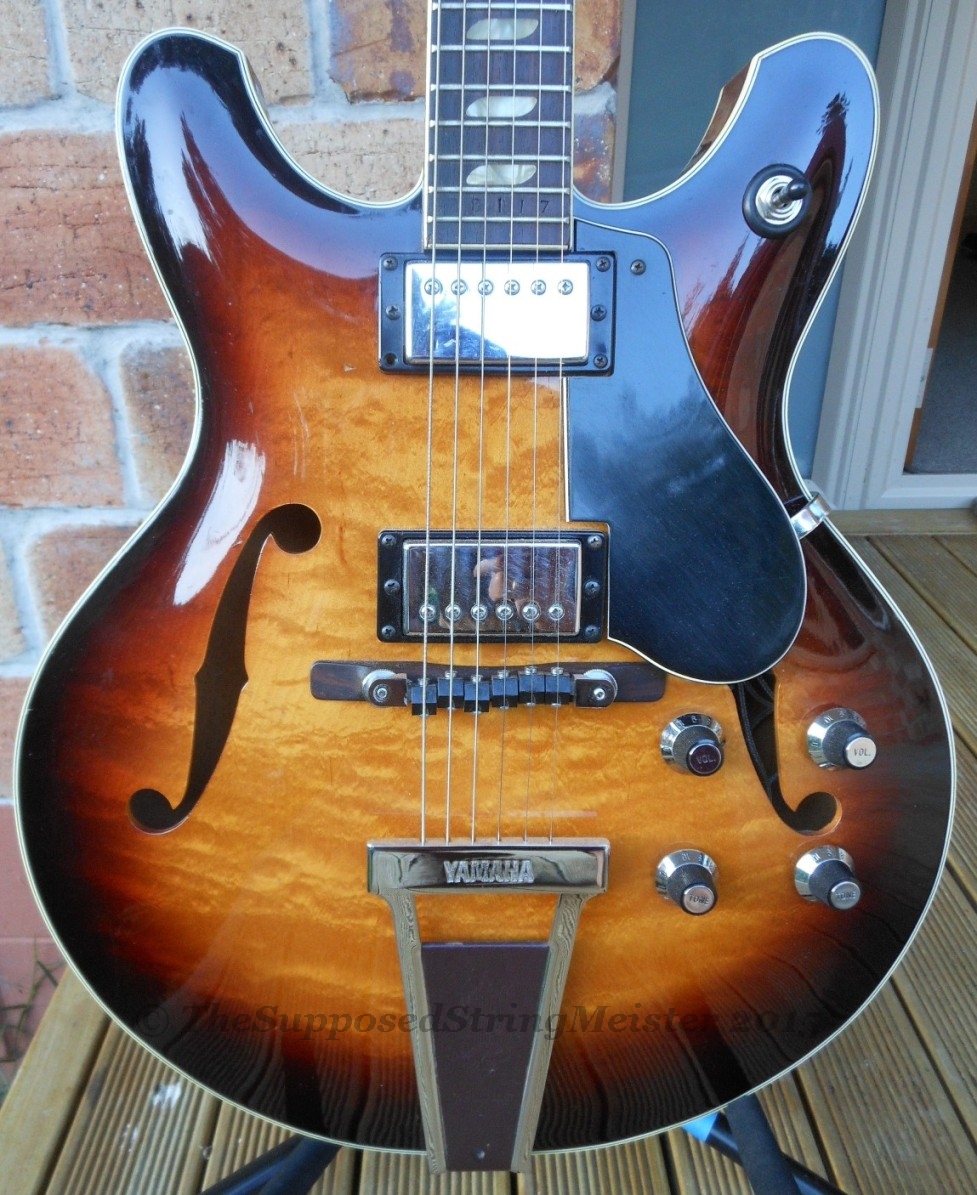 The SA60 is a six string semi hollow body guitar. It was the second most expensive guitar Yamaha released in this series. Only the SA90 was more expensive. Both the SA60 and SA90 share the same horn design but they are otherwise totally different. Below a list of the most obvious differences:
A full length piece of timber through the middle of the body to minimise feedback
F holes without plastic baffles (obviously) and no binding (SA60 only)
Headstock without Yamaha name but instead showing the Yamaha Tuning Fork logo
Truss rod cover plastic instead of aluminium
No balancing knob, instead two volume and two tone knobs
Full, standard size humbuckers
Slightly wider frets
Large plastic saddles
Braided, shielded wiring
Sealed tuners
Click on the pictures to see a larger image.
Link to the SA60 Owner's Manual
Below the SA60 information from the Yamaha Legacy Database (no longer available):