Restoring an original Yamaha Superaxe Case to its former glory, well supposedly…
Summary of work done: removed stickers, tightened latches and replaced one latch. Removed old cloth and replaced with similar colour fake fur. Rebuilt storage compartment and neck rest. Glued loose tolex back into place where applicable and gave it a good clean.
This was a laborious job and certainly not worth doing from a financial point of view.
I am very happy with the end result, the case looks really good, and hopefully will last another 40 years.
Plenty of photos below to put you off attempting a similar project.
The guitar case as I got it:
Stickers removed:

Stripping the original cloth and dismantling the storage compartment; Also repaired the piece that was cut out by a previous owner…
Fixing latches: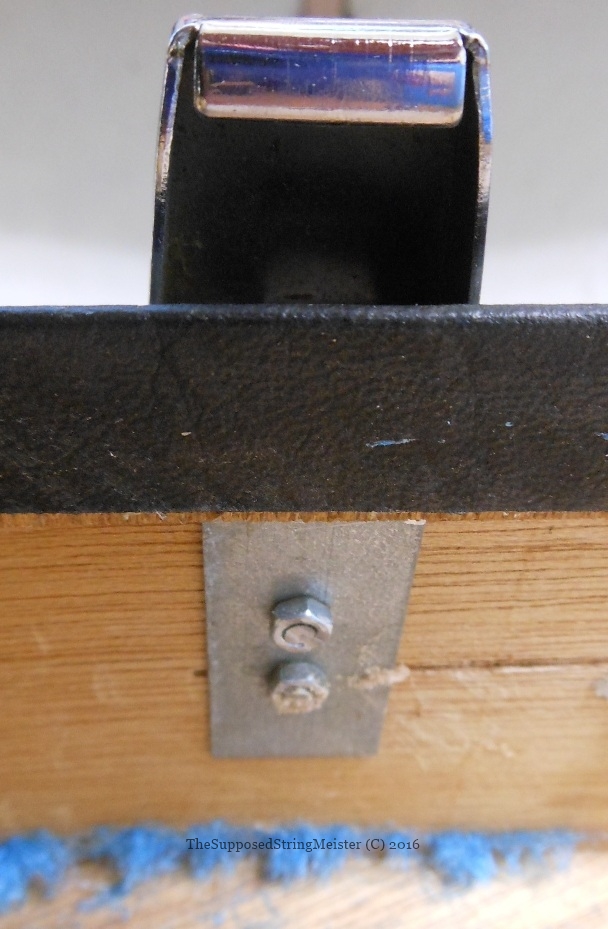 Preparing the cardboard strips to which the cloth (fake fur) for the sides is glued:
Shaving the excess 'fur' off in preparation for the gluing:
Gluing in the fake fur:
All done – showing old and new material.
Ready for use again: