Click on the pictures to see more detail.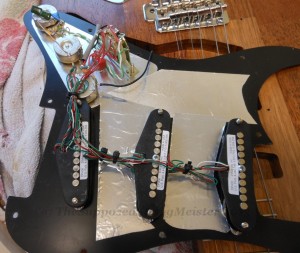 DiMarzio Vintage pickups. Did not want to cut off the wires before trying them out for a while.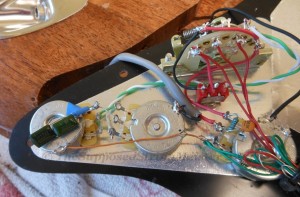 Closeup of the guts. That tone bleed filter on the volume pot is really worth it. Don't understand why most guitars don't have it.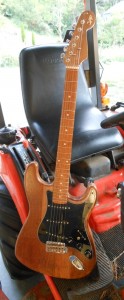 On the tractor. No idea why I took it.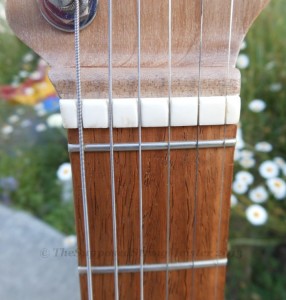 Closeup of the zero fret and bone nut. I decided to go for a very wide nut as a 'feature'. Not very Strat like but I like it. The strip of timber immediately above the nut is Kanuka as well and glued on as a separate piece. (I was still testing the guitar with some old strings, so sorry about the rusty B string )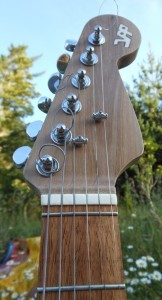 Headstock on green grass and blue skies.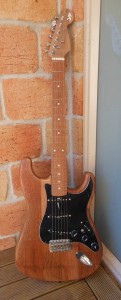 The Strat resting against the wall. I like the colour combination.
The Strat front.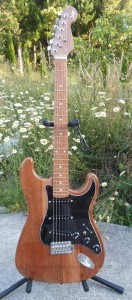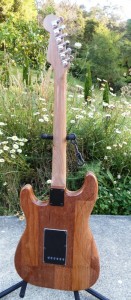 The Strat back.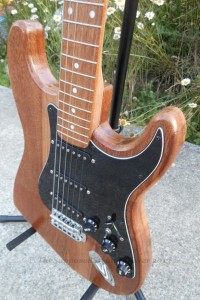 I am happy!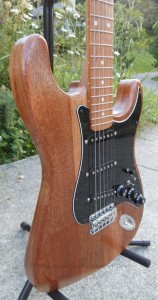 Very happy!
With my floor board guitar
Cheers…