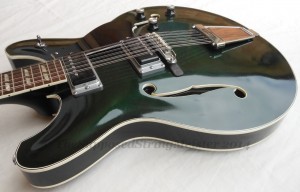 The SA20 is a twelve string full hollow body guitar. To compensate for the larger headstock and the twelve tuners, the guitar is nicely balanced by a suitably shaped piece of metal mounted on the inside of the tailpiece end of the body. Yamaha has done the same for the SA70 bass guitar. I'll try to take a picture of it one day…
Click on the pictures to see a larger image.
Japanese brochures – translation welcome!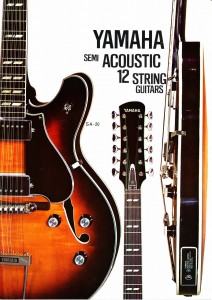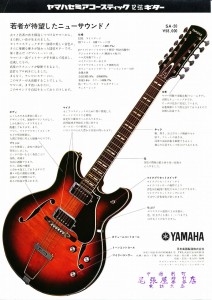 Page from Yamaha Guitar Database Legacy: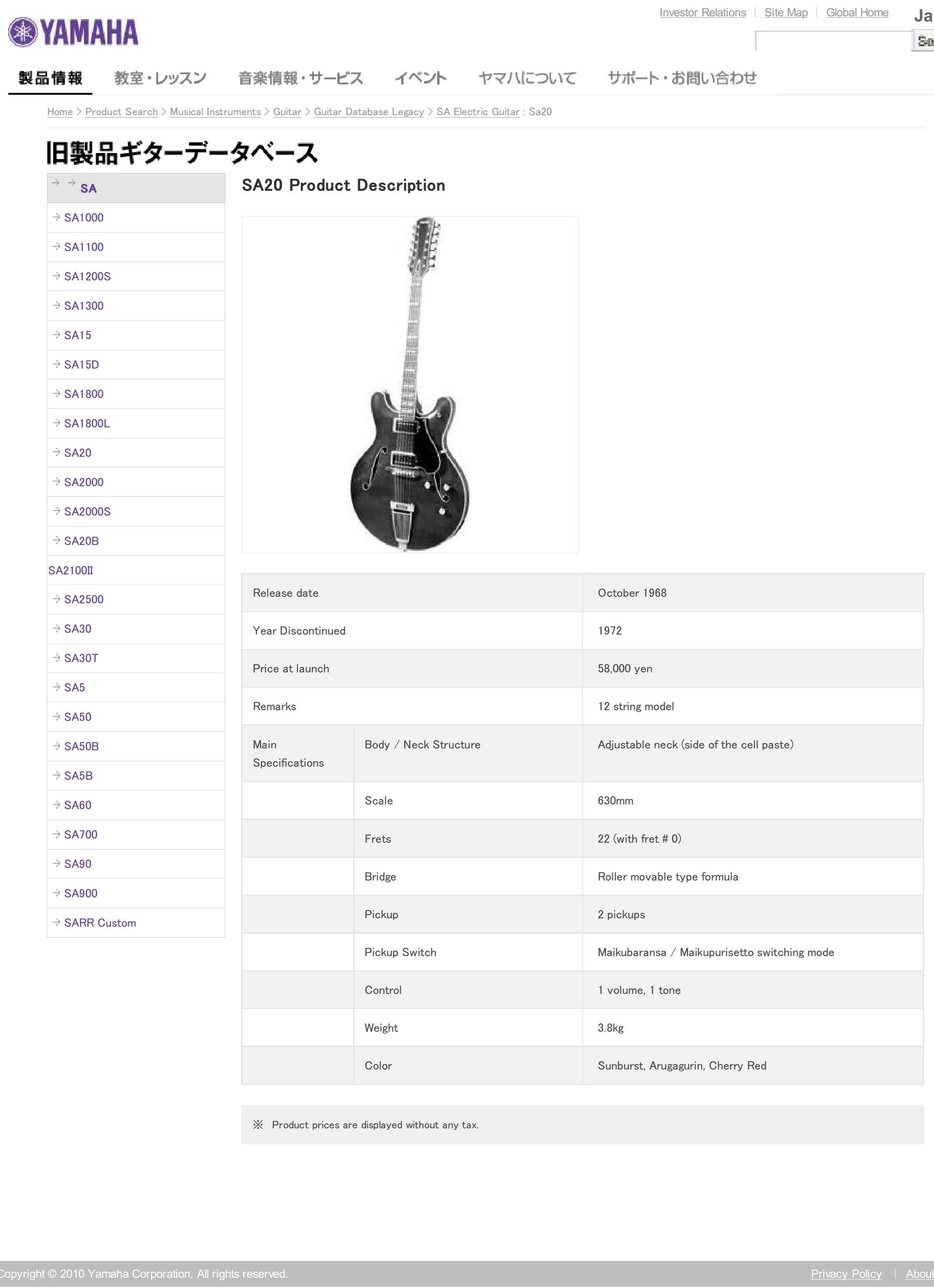 Page from brochure for the USA market (1968) :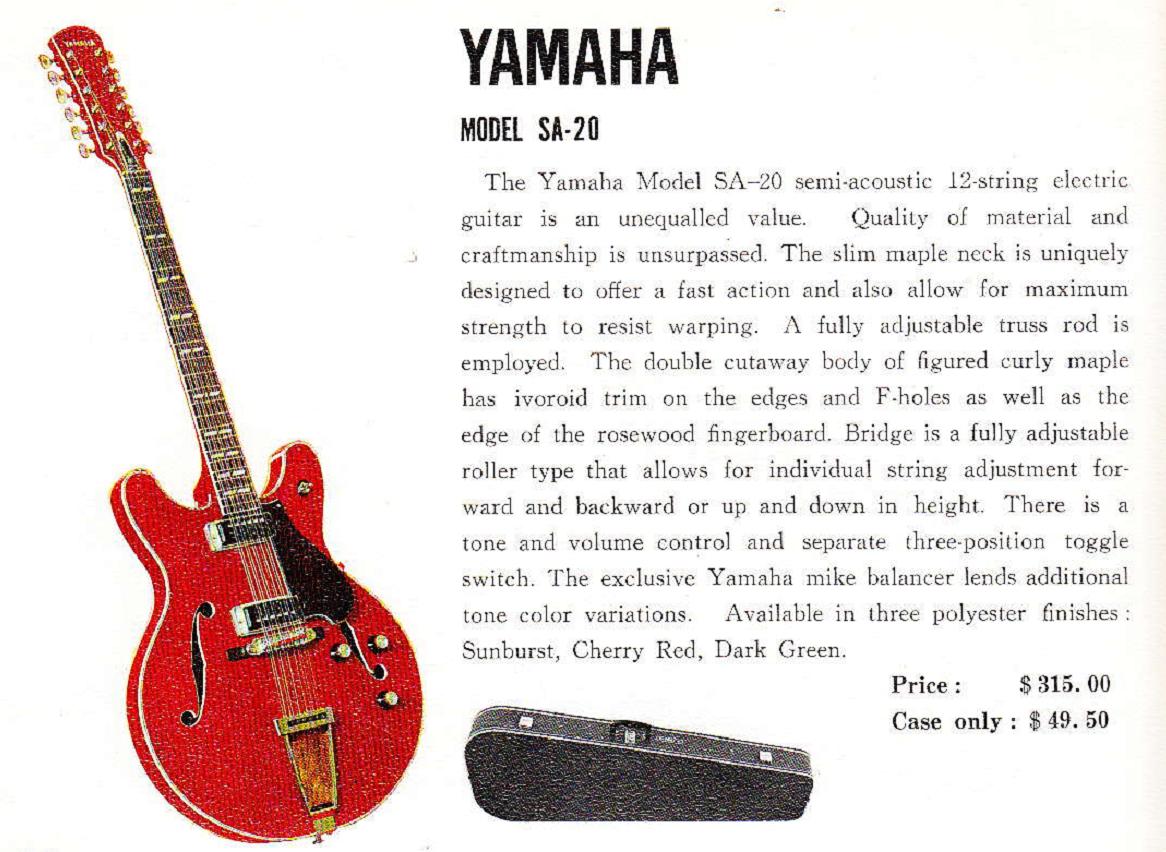 Yamaha SA-20 Guitar Owner's Manual: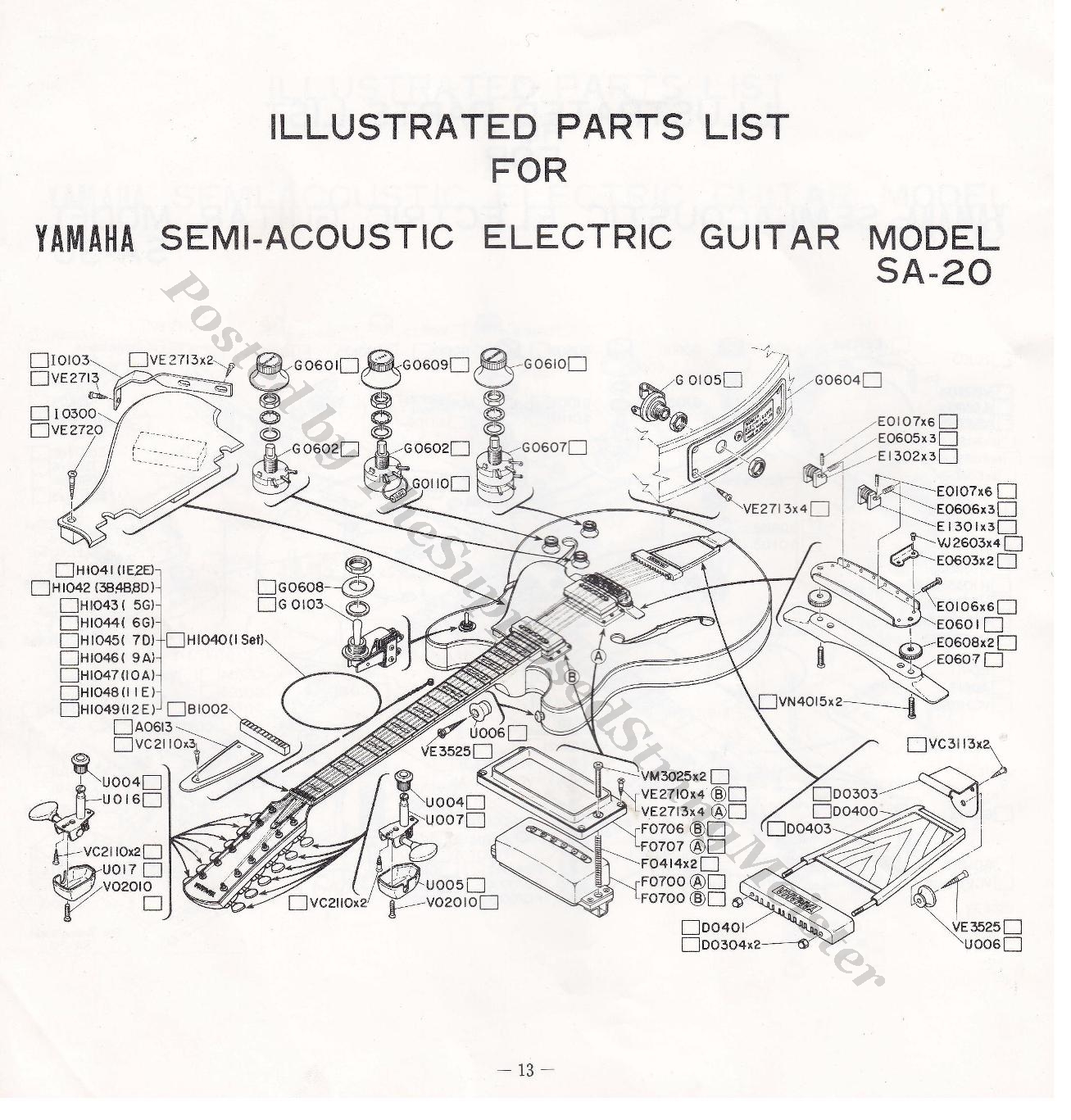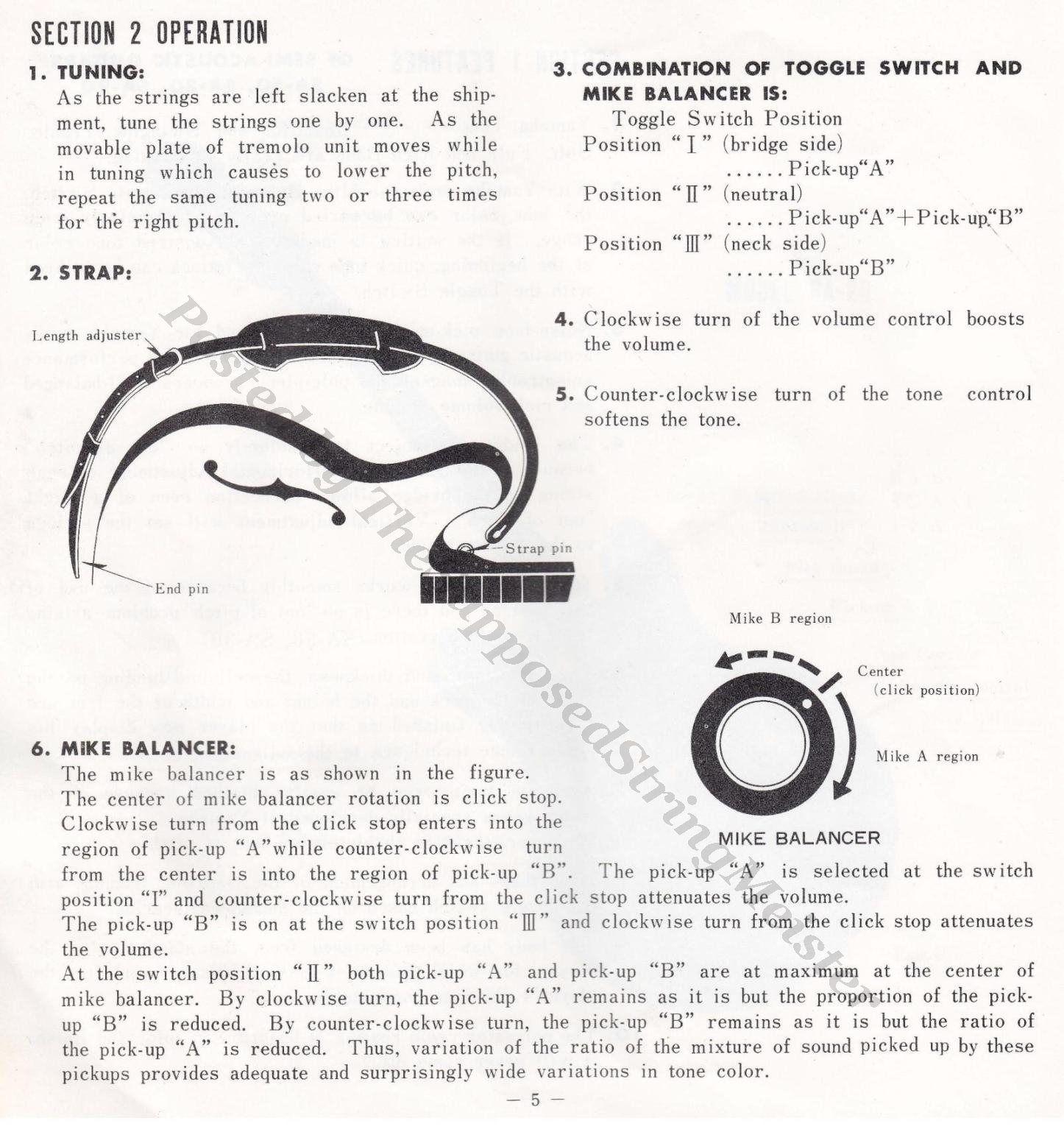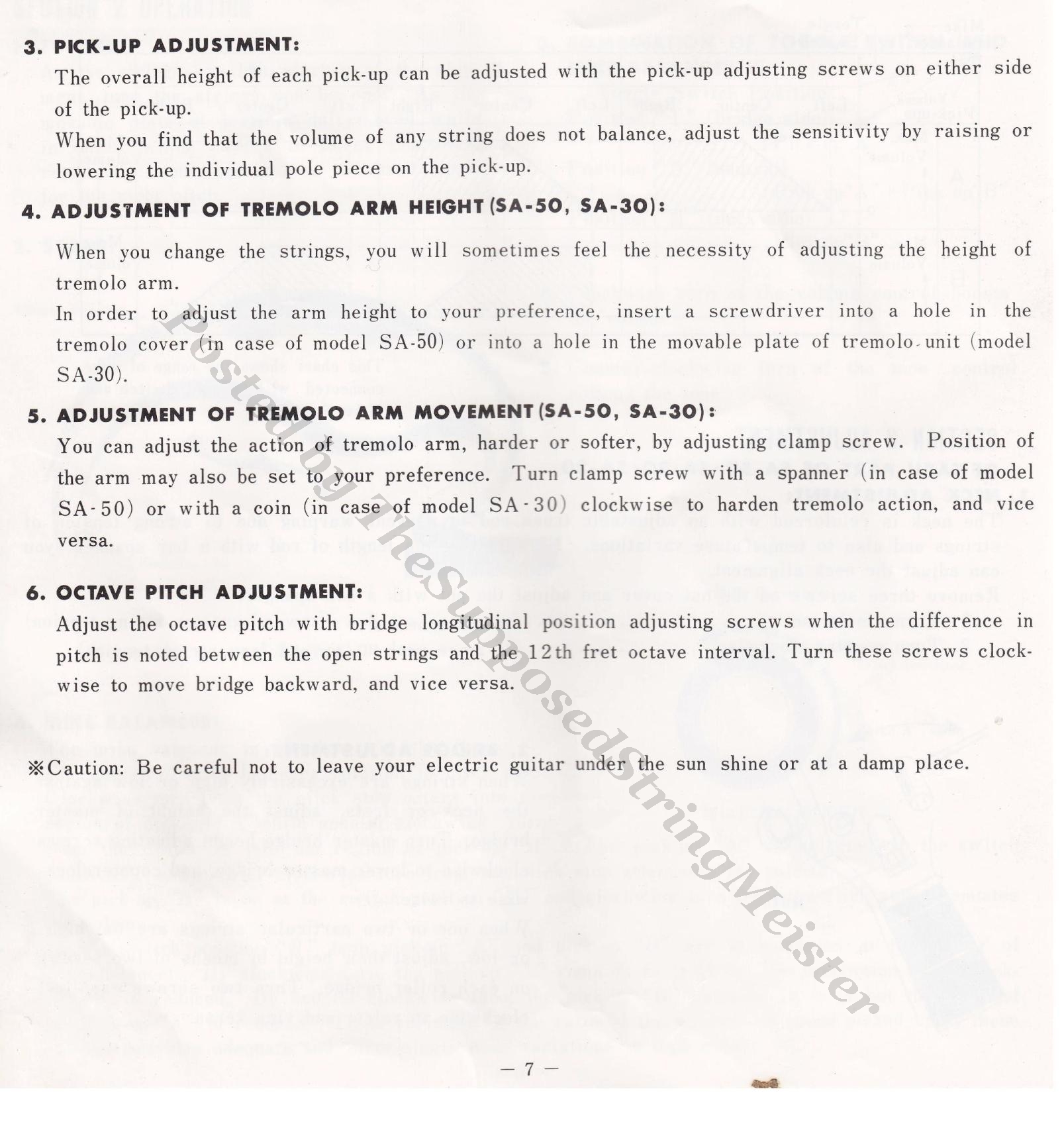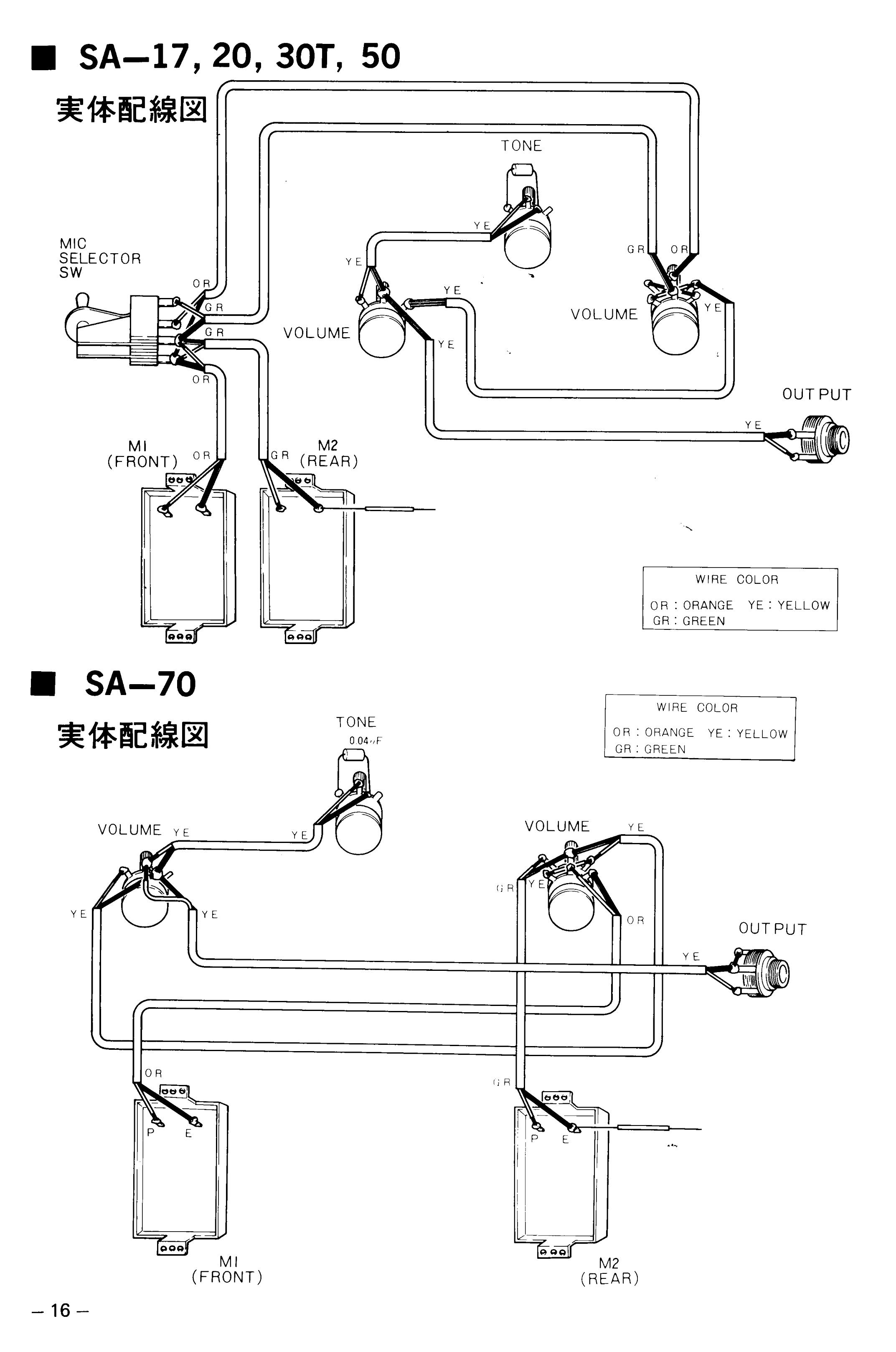 Back to Superaxe Model Selection Page