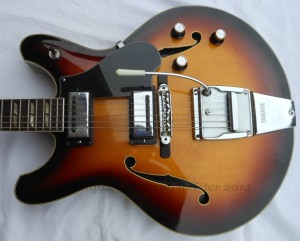 The SA50 is a six string full hollow body guitar. The early model had a roller bridge with plastic rollers, the later model employed metal rollers. With the pickup switch in the middle position, the balancer knob allows for interesting tone combinations between both pickups. See graphics below.
Click on the pictures to see a larger image.
Japanese brochures – translation welcome!
The brochure below is actually showing an SA-5 – such a cool picture!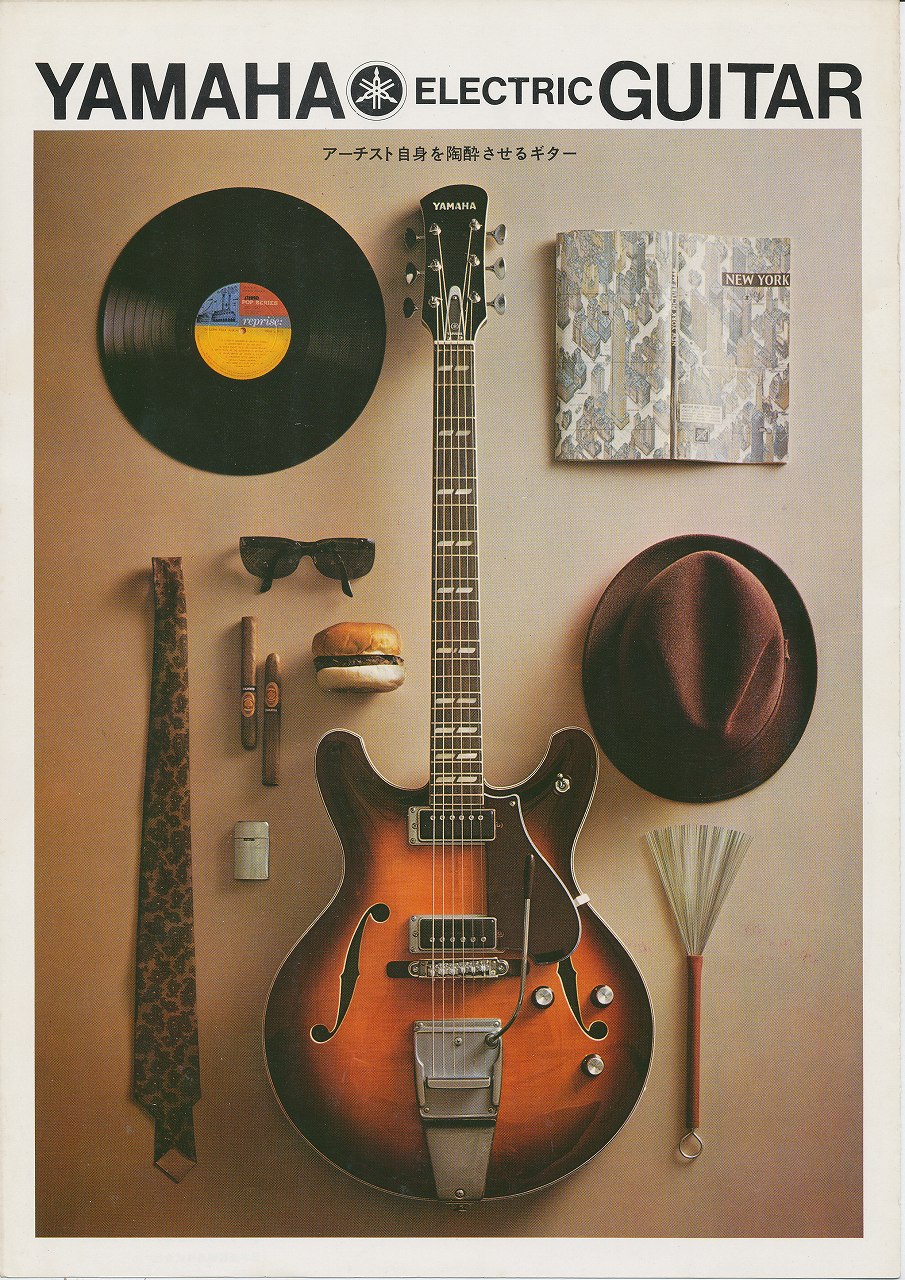 Page from Yamaha Guitar Database Legacy:
Page from brochure for the USA market (1968) :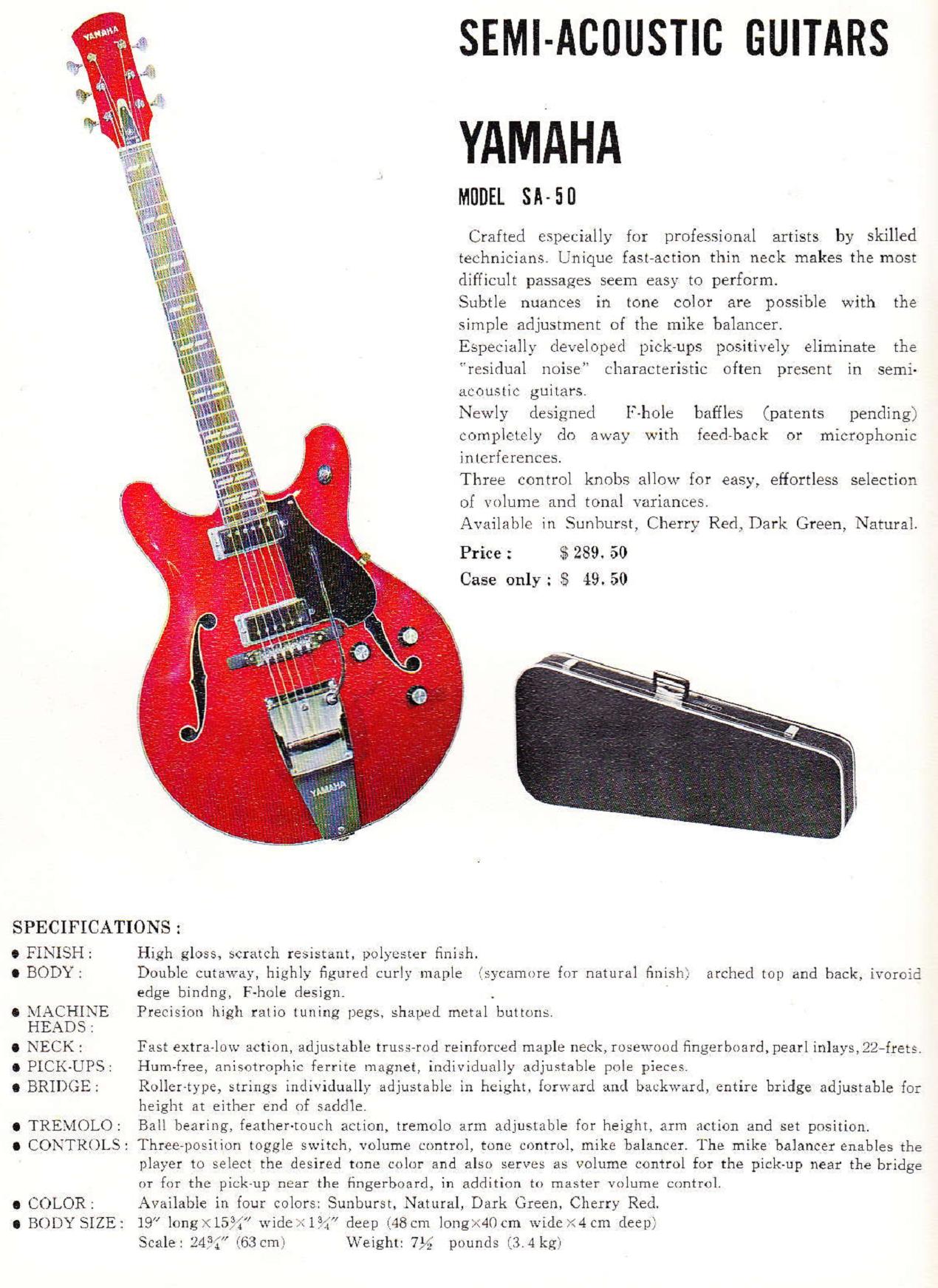 Yamaha SA-50 Guitar Owner's Manual: