Having successfully built a 'hollow body' guitar from Merbau floorboards, I wanted to build another type of guitar using some more leftover floorboards. What better guitar to copy than a 1962 Fender Vintage Stratocaster! I have always liked the versatility of the 'Strat' and my very first electric guitar I bought was in fact a cheap Japanese copy.
Digging on the web, I found the drawing shown in the photo below. Seemed like a good starting point. (Credit to ?? who created the PDF).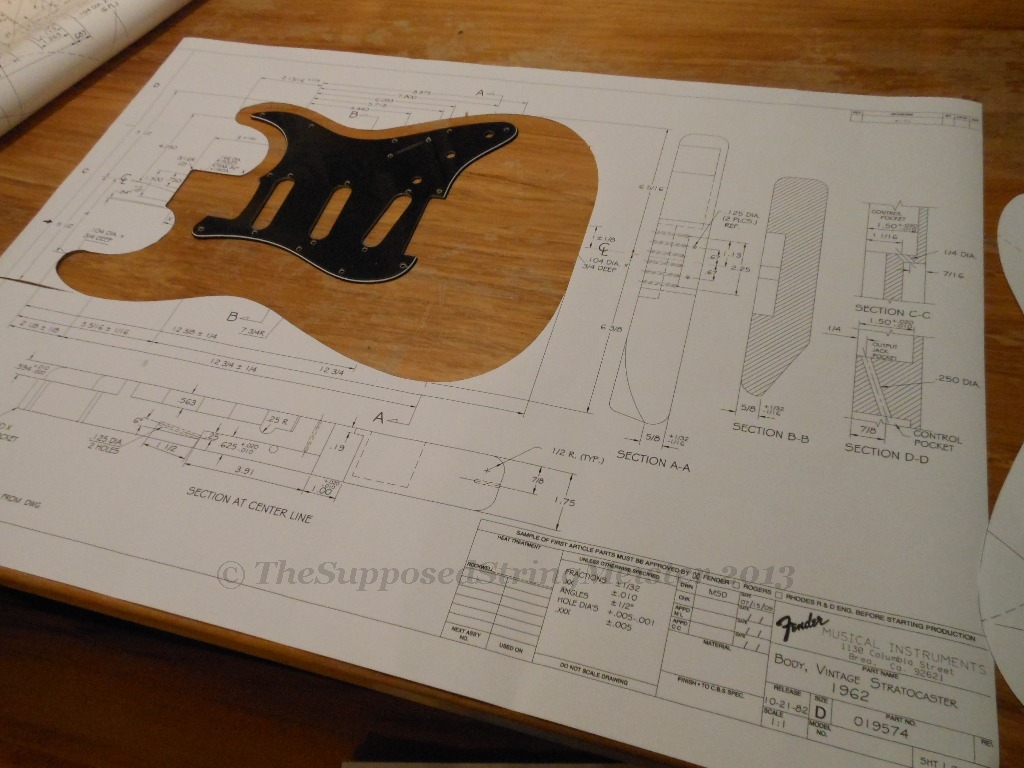 And here are the tong and grooved floor boards. Two sets in mirror image. As each board is about 22 mm thick, I need two halves to make up a ~44 mm Strat body thickness.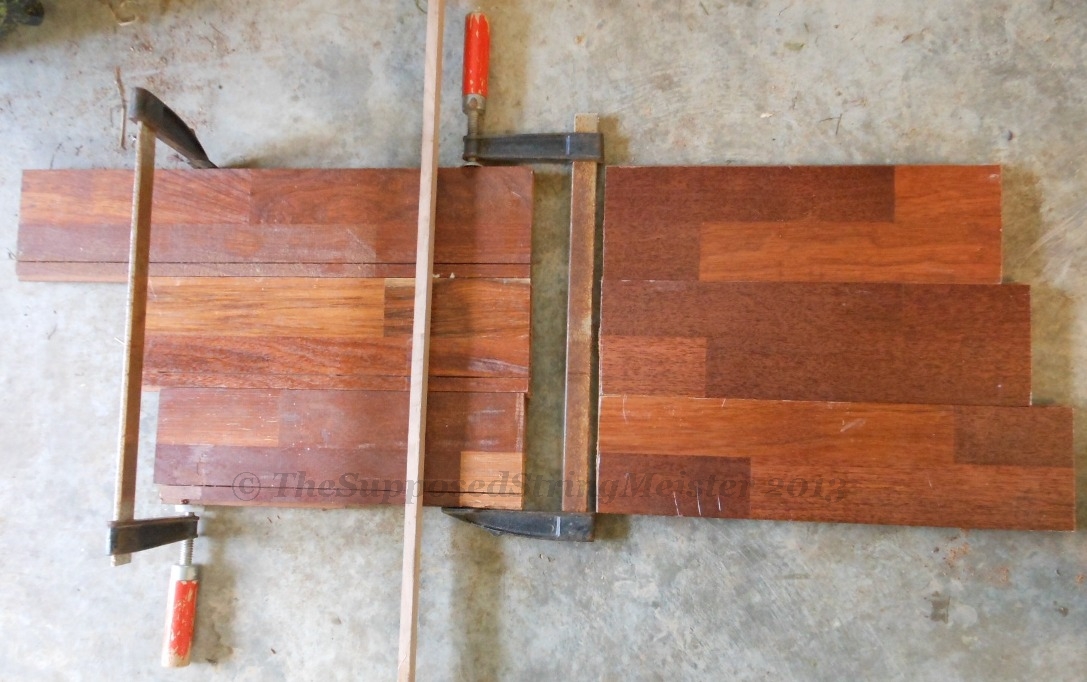 Below a photo of the completed project. Click the following links to read more about this project:
Building the Body
Radiusing and Fretting the Fretboard
Shaping the Neck and Finished Neck