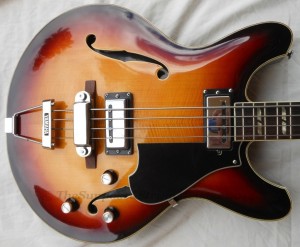 The Yamaha SA70 is a four string full hollow body guitar. To compensate for the larger headstock and the four big tuners, the guitar is nicely balanced by a suitably shaped piece of metal mounted on the inside of the tailpiece end of the body. Yamaha has done the same for the SA20 twelve string guitar.
Some of the following Yamaha promotional material is what I have found on the web over the years and I do not recall from where. The Yamaha SA-xx Guitar Owner's Manual was scanned for me by a local SA-50 owner who still had the original manual with the guitar.
Click on the pictures to see a larger image.
Japanese brochures – translation welcome!
Page from brochure for the USA market (1968) :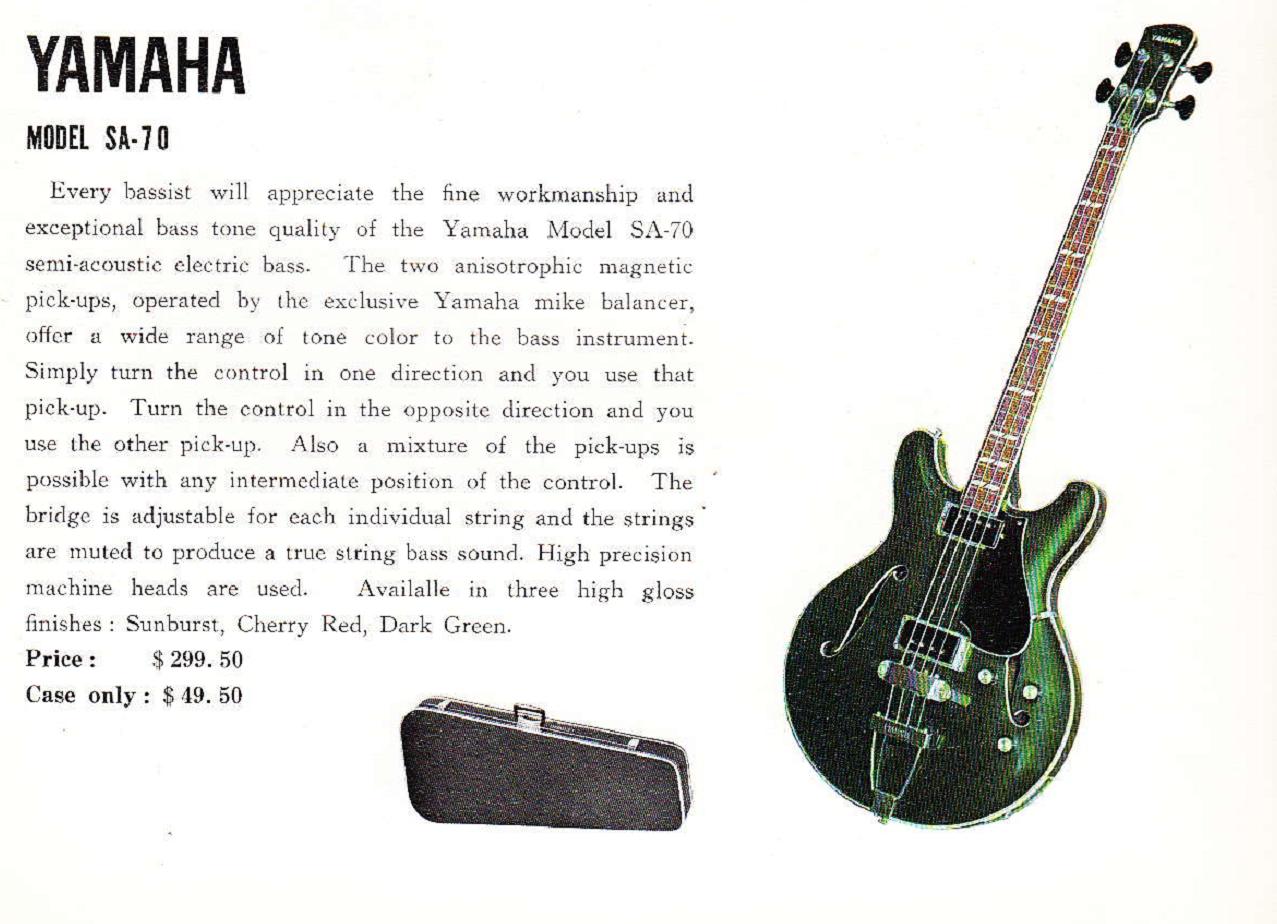 Yamaha SA-70 Guitar Owner's Manual: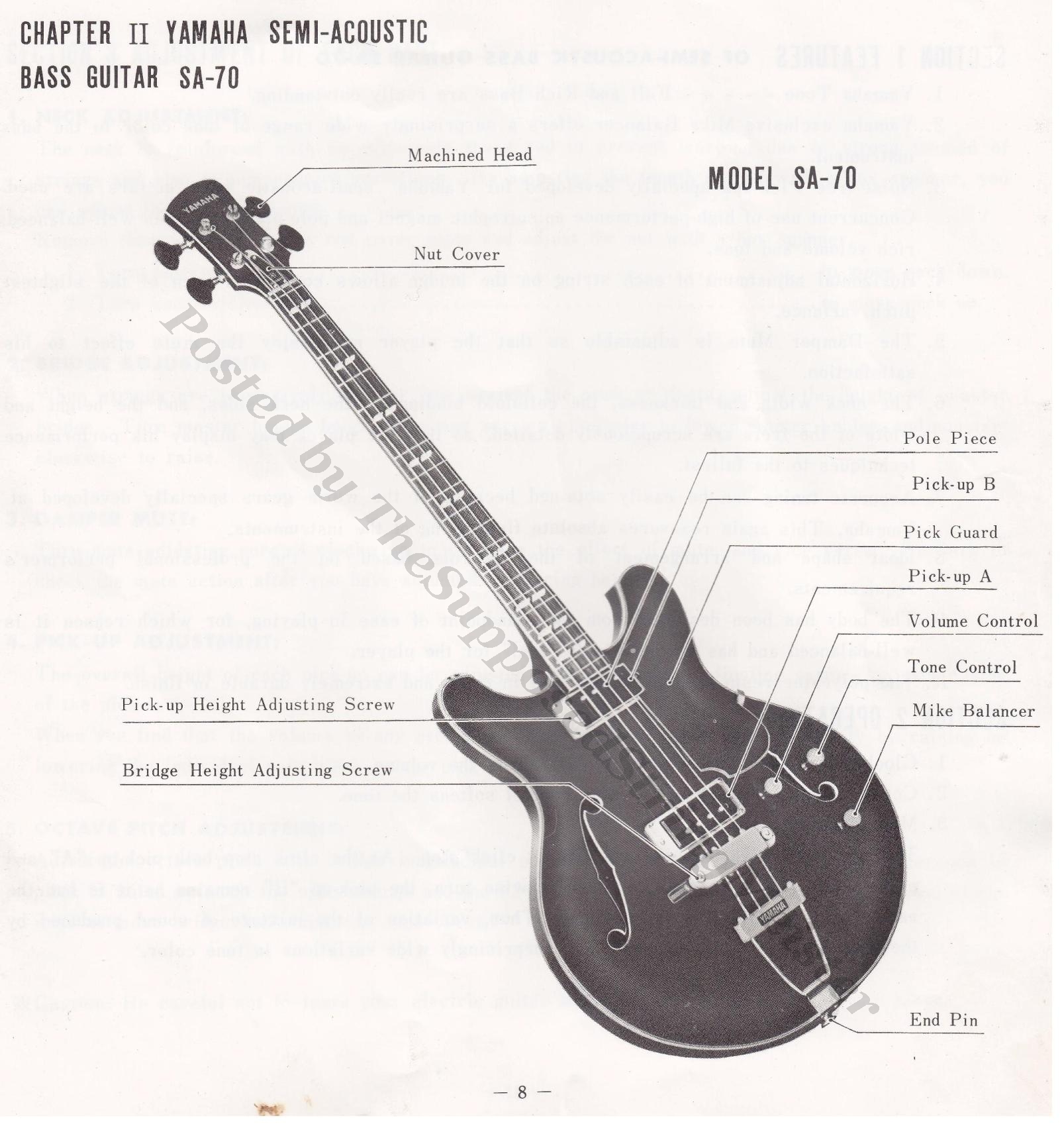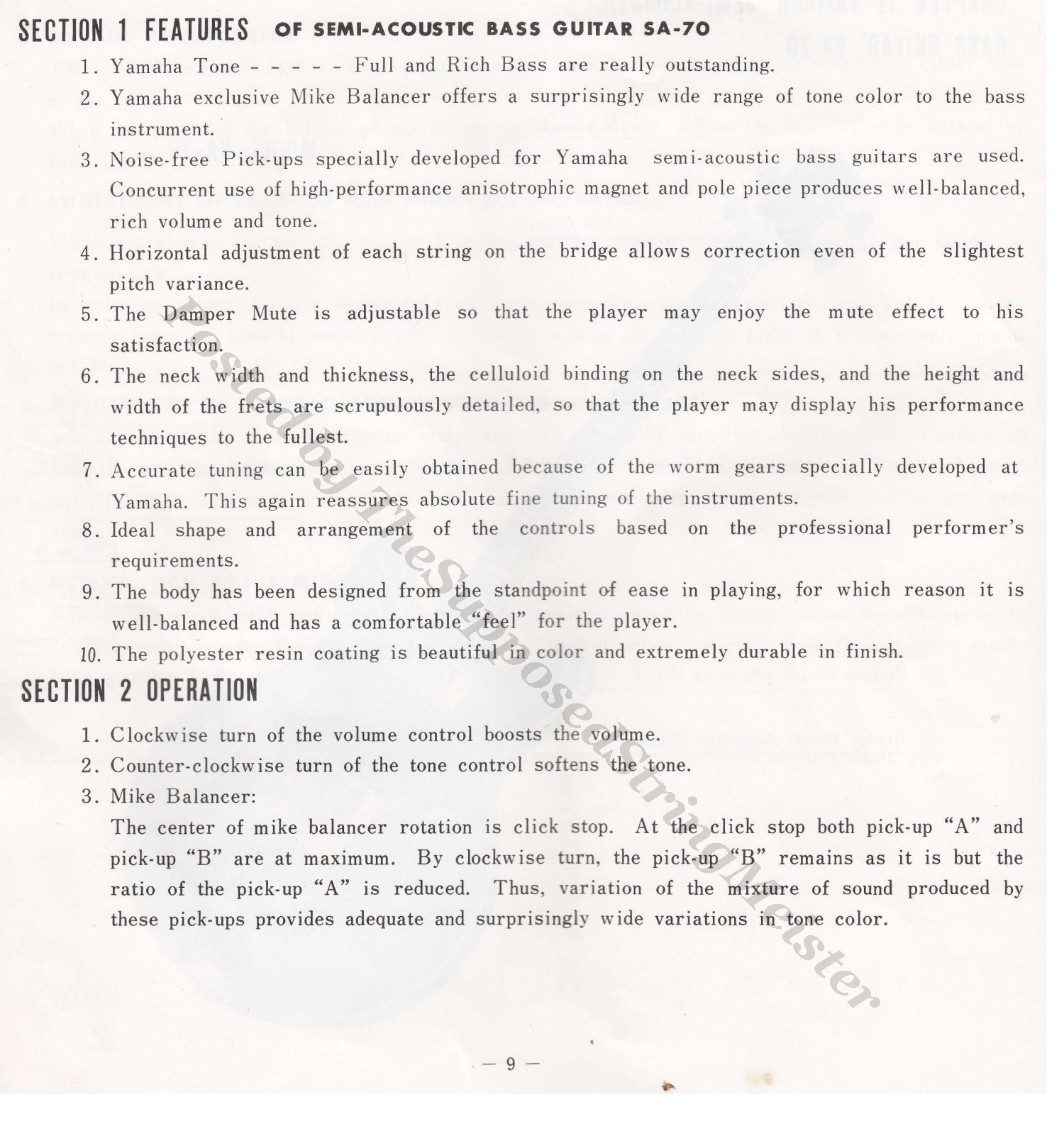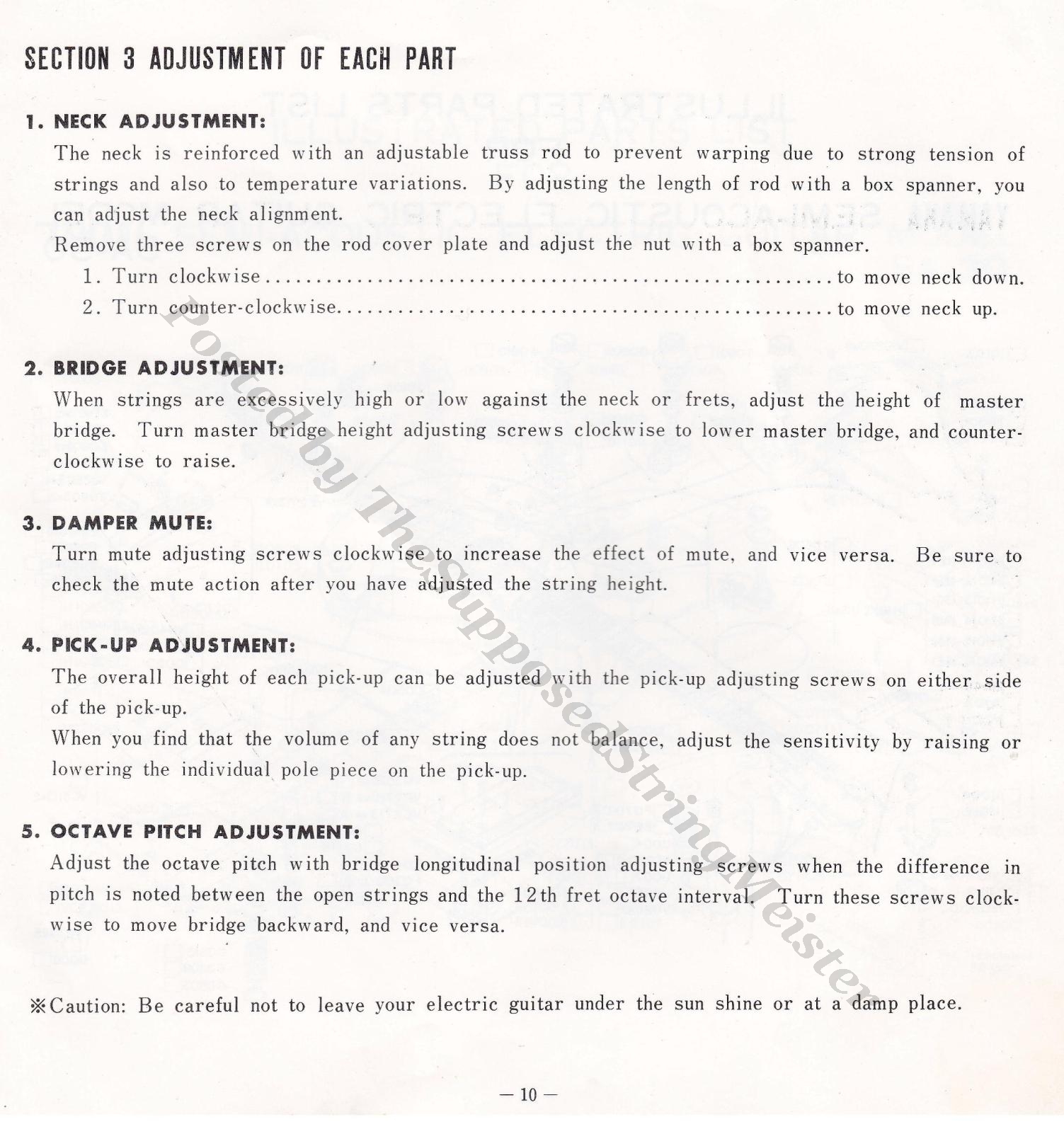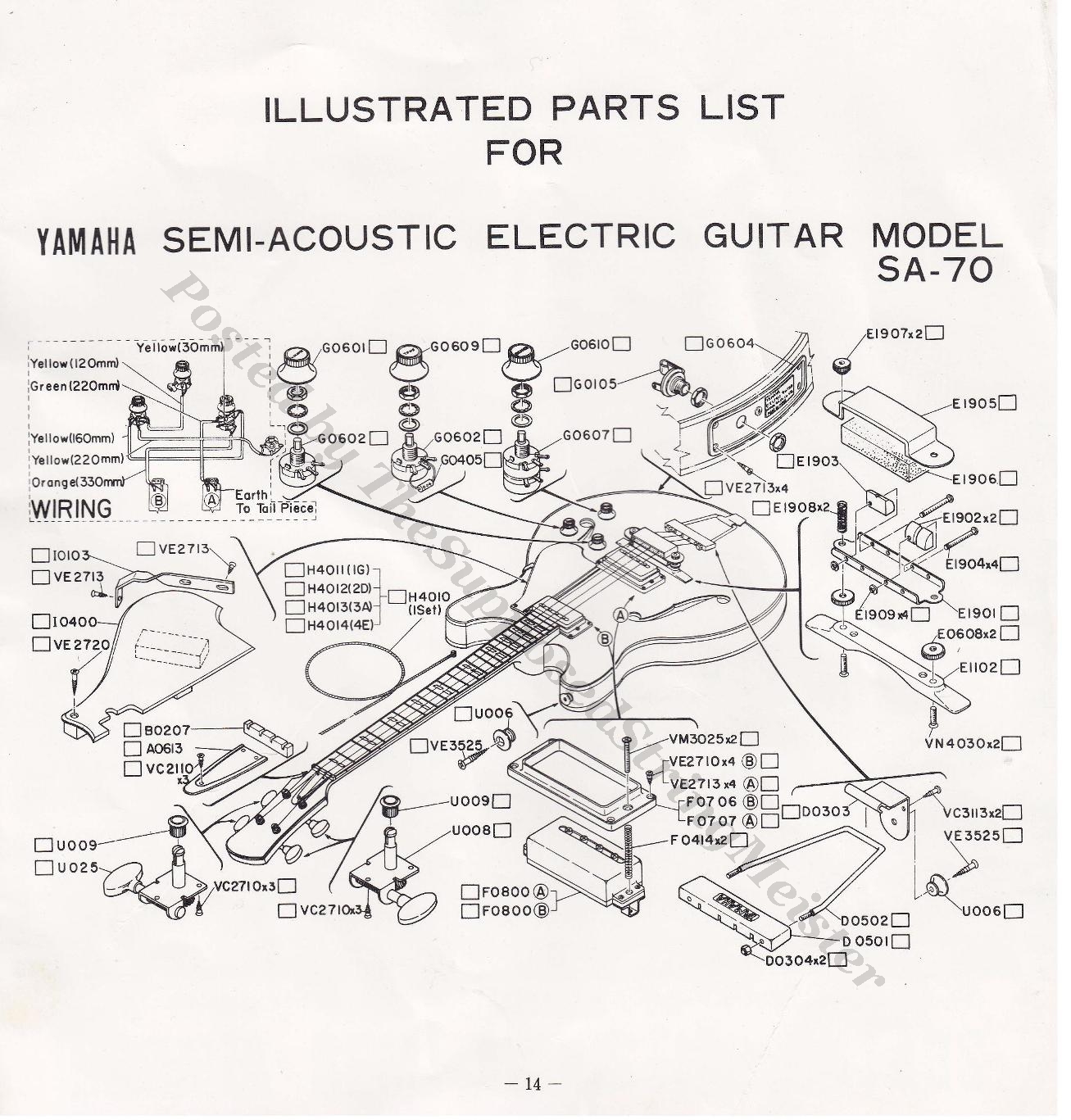 SA70 Wiring Diagram: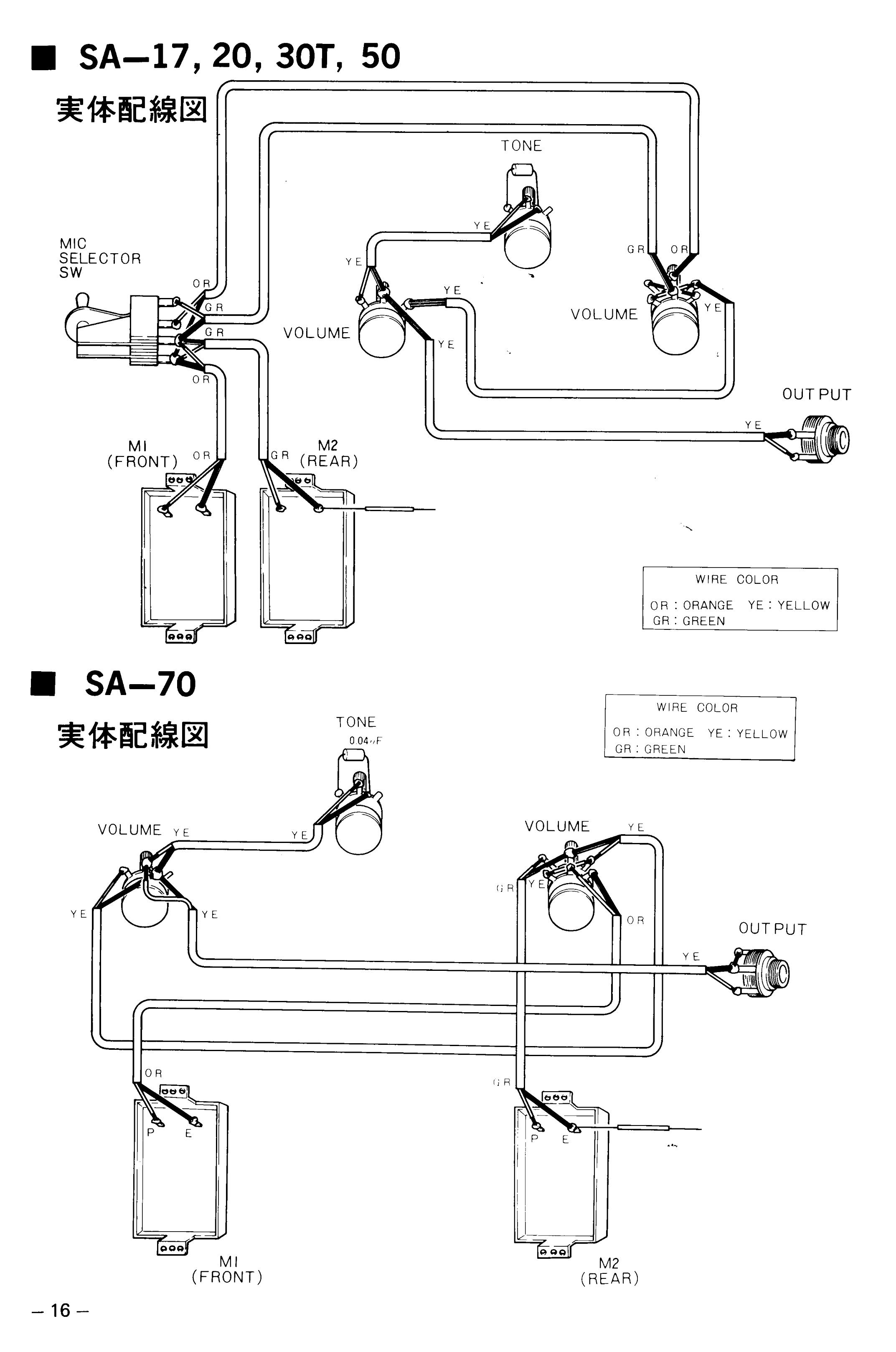 Another photo of my absolutely gorgeous SA-70 – all original.